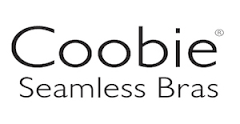 I have an opportunity to share with you the Coobie Seamless Bras. Supposedly, these are The World's Most Comfortable Bras!
You need this amazing bra in your life!  Coobie Seamless Bras are ultra comfortable and supportive. Perfect for everyday wear our versatile one-size fits 32A – 36D, available in 7+ styles and 70+ colors/patterns, with adjustable straps and removable pads! Try one, you'll love it!
My Readers recieve 30% off any order of Coobie Seamless Bras at www.shopcoobie.com  Use code: USFG
I ordered one of these for Emily, and she LOVES it! My daughter is a teenager, and she's not comfortable in traditional style bras. However, the Coobie is super cute, supportive and comfy. If a teenager rates it two thumbs up, you know it's good!